An unexpected windfall of £27bn led to a few surprise decisions this November. The anticipated cash has enabled the UK Chancellor to neutralise headache policies and open up new funding schemes around the country. However, initial reactions have questioned the logic of his housing announcements and whether the heavy focus on house buying has dismissed UK renters and the buy-to-let market. We take a look at the announcements under question.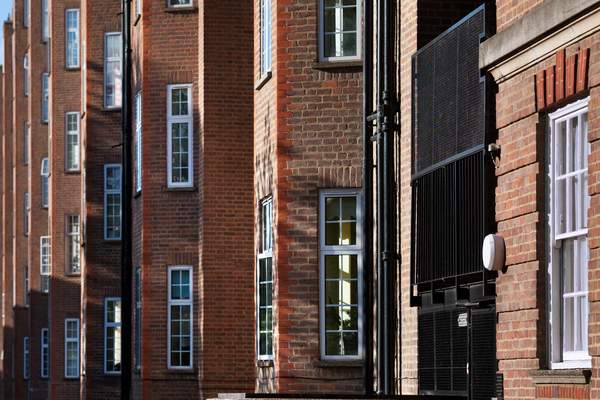 Key points at a glance:
The UK housing budget will double to £2 billion
400,000 affordable homes will be built by 2020 – half of which will be starter homes, 135,000 will be shared ownership. £2.3bn will be handed over to private developers to carry out the plan
Five housing associations will now allow tenants to buy their own homes as part of a right-to-buy pilot scheme
A new help-to-buy scheme has been launched in London to stimulate housebuilding and help more renters get onto the housing ladder. Prospective buyers can purchase with a 5% deposit, and interest-free loan will be provided worth up to 40% of the property value. The scheme is applicable to all homes worth up to 600,000 in any borough and the City of London
Stamp duty on buy-to-let properties and second homes will be raised by 3%. Commercial property investors with more than 15 properties are likely to be exempt from the hike, and the changes will not apply in Scotland
Shared-ownership restrictions will be lifted and the planning system reformed to build more homes
300,000 homes will be better protected from flooding by 2021, with £2.3bn allocated for more than 1,500 flood defence schemes
100% of receipts from sales of council properties will be given to council for revenue spend.
What this means for buy-to-let landlords
Landlords have been issued a huge blow this November with an extra 3% stamp duty surcharge, just four months after a slash to buy-to-let tax relief to 20% as part of the summer budget.
What does this mean in real terms? An average buy-to-let purchase is currently £184,000, therefore landlords will have to pay an average of £5,520 from April 2016. The extra costs adds to landlords who collectively pay a £14.4bn in rent arrears and property damage every year, are anticipating tax payments to rise two fold or higher as a result of tax relief reduction and have been lumbered with the responsibility of carrying out right to rent checks from February 2016 or face jail or fines of up to £3,000 per tenant.
Following the breaking news, Richard Lambert, chief executive of the National Landlords Association said: "The chancellor's political intention is crystal clear; he wants to choke off future investment in private properties to rent.
"If it's the chancellor's intention to completely eradicate buy-to-let in the UK then it's a mystery to us why he doesn't just come out and say so".
Have private firms benefitted?
The handover of billions to private firms led to a £750 million jump in shares for Britain's three biggest housebuilders: Persimmon, Taylor Wimpey and Barratt Developments.
However, if a large number of UK landlords decide that enough is enough, this will reduce buyers in the buy-to-sector, dampening confidence, cooling the sector and taking away a valuable incentive to accelerate housebuilding.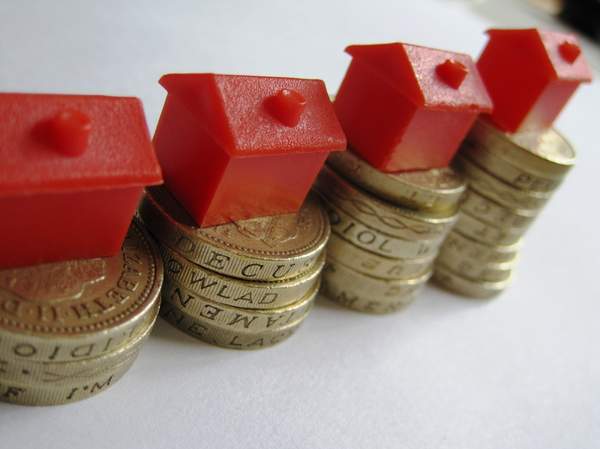 Bad news for social housing and renters
The extension of right-to-buy has been a concern for some time. As five new right-to-buy pilot schemes roll out across the country, housing benefits are to be capped at local housing allowance rate which will make it harder for social tenants to buy their property.
The hits to UK landlords are also likely to affect generation rent as landlords may plan to spend less on maintenance, hike up rents or sell up altogether, forcing renters, many of which with young families, to move elsewhere.
Could the money have been better spent?
After Margaret Thatcher first introduced right-to-buy, house prices were stoked and levels of homeownership fell. Over the next decade, more than half of under 40-year-old will be renting privately, and house prices will rise by 5% every year, according to PwC. Director of campaign group Generation Rent, Betsy Dillner, has claimed: "After raising £6.9bn to invest in new affordable homes, George Osborne had an open goal, but by deciding to hand the money to private developers instead of bringing down rents for private renters he has spooned the ball over the crossbar."
Britain's heavy reliance on private development while social housing stock falls away has caused concern. Social housing has been left to fall by the wayside, in exchange for investment in starter homes and a rise in shared-ownership property. Starter homes can be bought for a cut-price, however, they can be sold off at full market value, therefore limiting the amount of affordable housing for middle and low-income families in the long-term.
Good news
It's not all doom and gloom. Housing has rightly been put under the spotlight, and the doubling of the housing budget has been welcomed. London's help-to-buy scheme will help potential UK buyers secure property after waves of international investment has taken over parts of London.
If the buy-to-let industry were to cool, house prices and demand reductions would open up the housing market to buyers. Those who can secure a starter home now will be able to sell up after five years and receive a substantial profit on their investment, and renters and property owners living in high-risk flood areas will gain protection and security.
Have you been hit by this year's Spending Review? We'll be launching our 2016 Affordable Housing Conference this December, where industry professionals can gain market insights and air their views on recent changes in the industry. Use our Twitter profile to stay up-to-date with the latest industry news and conference announcements.